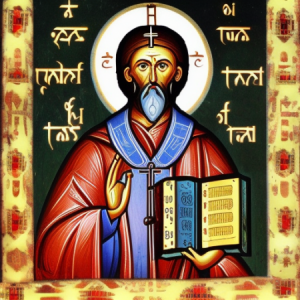 Practical theology
Practical theology isn't just about discussing abstract theological concepts – it's about putting those... View more
Philokalia
The Philokalia is a collection of spiritual writings from the Eastern Orthodox tradition that date from the fourth to fifteenth centuries. It includes texts from a wide range of authors, including monks, theologians, and mystics. It covers a wide range of topics related to spiritual life, such as prayer, meditation, repentance, and spiritual guidance.

The Philokalia was compiled in the eighteenth century by St. Nikodemos of the Holy Mountain and St. Makarios of Corinth, who brought together a selection of texts that they felt were particularly helpful for those seeking to deepen their spiritual lives. The texts in the Philokalia are written in a range of styles, from simple and straightforward to highly poetic and metaphorical, and they reflect a wide range of spiritual experiences and perspectives.

The Philokalia is considered a foundational text in Eastern Orthodox spirituality, and it has profoundly influenced countless believers' lives over the centuries. Its teachings are characterized by a deep reverence for God, a commitment to the spiritual life as a path of transformation and purification, and a belief in the possibility of experiencing union with God in this life.

The Philokalia is a rich and complex collection of writings that provides a window into the spiritual wisdom of the Eastern Orthodox tradition. It is a valuable resource for anyone seeking to deepen their relationship with God, cultivate inner stillness and peace, and grow in their spiritual life.
Sorry, there were no replies found.